Chat/Message/Text are all the same as it refers to the one thing, communication between 1:1 or some group of peoples.
Showing your brand or product doesn't help your business to get into the next level, you should build a community where your business can help the people to get rid of their problems with the help of your product.
To do business, relationship with your customers in the main goal to get achieved every time. A relationship starts with communication at the right time with the correct information.
Chat is everywhere in today's world. It takes over social media, and it gives a significant opportunity for a business to acquire, retain, and clarify customer needs.
Chat Marketing – a new term which relates to marketing is becoming a buzz on the internet now.
Before we get into about chat marketing, let see what is chat?
Chat is a term which explains the point-to-point communication between persons in many forms like texts, calls, and video chats. In simple, it is a form of communication.
This is what Wikipedia says about Online Chat,
"Online chat may refer to any kind of communication over the Internet that offers a real-time transmission of text messages from sender to receiver. Chat messages are generally short to enable other participants to respond quickly. Thereby, a feeling similar to a spoken conversation is created, which distinguishes chatting from other text-based online communication forms such as Internet forums and email."
Chat Marketing
The name itself explains what is chat marketing about; it is a marketing channel helping the businesses to connect with their audience to keep in touch with their brands.
Apart from messaging, it can also be used in many ways like customer service, product sales and suggestions, customer notifications like confirmation, shipment details, reminders, targeted contents and lot more in a personalized and automated manner.
Digital Marketing is evolving rapidly, which makes the marketers focus on delivering the right content to the right person at the right time in the right channel.
Building an audience list and retaining them is difficult nowadays because of the competition and the crowd of products which diverse the people's choices.
Chat marketing is similar to email where you can send personalized, engaging content to your audience. However, you can interact with your audience instantly and can interact with your audience just like texting to your family and friends.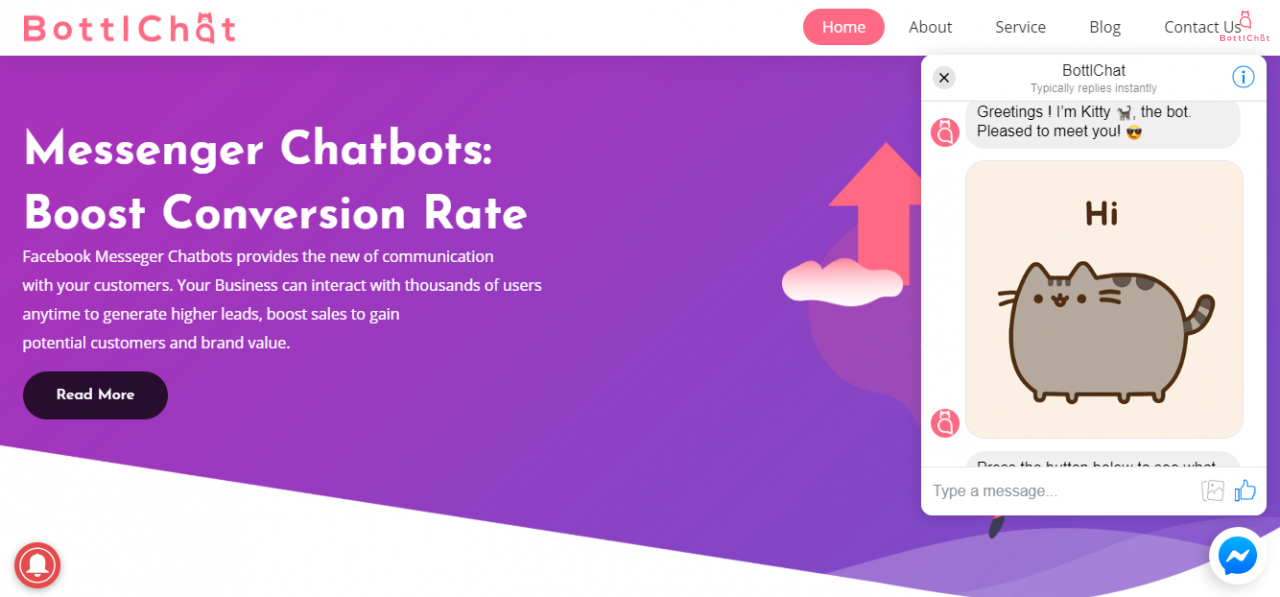 Why Chat Marketing?
Chat Marketing is becoming an excellent opportunity for business to leverage their metrics and to provide the best customer support as possible.
People always seek for help on product suggestions, and in stores, there will be a human agent to help with their customer queries.
What if a visitor needs help on which product or package to choose for them, they will seek advice from your business? Of course, you have a customer support number or email to contact your business.
However, your visitors will feel comfortable to chat live with your business as they chat with their friends and family.
A report shows that 78% of consumers are not OK with the level of personalization that they get from the business.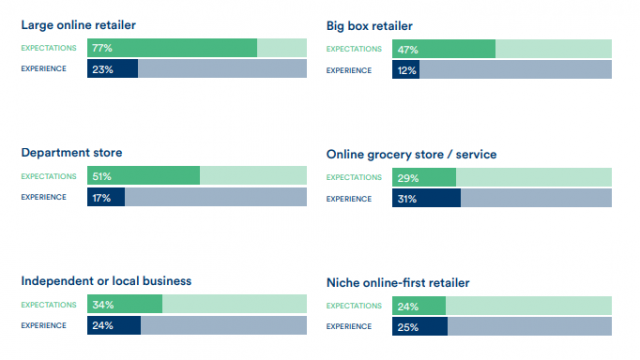 Businesses need to act on the customer experience in the future not just to get new business but also to retain the existing market.
The reason why you need chat marketing on your strategy is,
A vast population is using chat applications on their devices, and it is surpassing the social media population. It will be easy for you to reach your audience where they are.
Your visitors don't need to wait for their email's reply and call support to clear their queries as the live chat will be there to help the visitors on their doubts.
The audience will find any difficulties to reach your business again on your website because they can contact you on the messenger applications itself.
The business will get the track on the previous orders, queries, or purchase of a customer which enables them to give more personalized information to their customer.
Most importantly, it provides the audience with a feeling that your business will available anytime to help them
Benefits of Chat Marketing:
Digital Marketing is changing its landscape every time. Well, it is not changing the evolution of aspects are getting better to showcase the best business to the audience.
Emails were once the "KING of the ROI" now it is crowded with the lot and lots of promotions and spams. Display Ads had driven some fantastic results, and it was also populated with loads and loads of contents where usage od Adblockers is increasing by 90% each year. Social media was used to be the best channel to market once, and now it is tough to monetize because of the competition.
Chat marketing lies between email and SMS, where it helps the business to interact with their audience engagingly. However, Chat marketing is providing the result which no other channel can give,
Email's conversion rate is 4%, while chat marketing offers 10% of conversion rates.
Display Ads engagement rates are 1%, where chat marketing produces 40% of the engagement rates.
Email can provide 20% of open rates, while chat marketing boosts the open rates to 85%.
Astonishing, right?
If the numbers will not convince you, read further to know more benefits about chat marketing.
Be in Touch
Chat marketing will help the business to reach their audience more efficiently than any other communication channels. Contacting your leads will become more comfortable in the attractive and automated way.
Genuine Leads
Since the leads acquired from chat marketing will get handled and processed right away on the channel, the quality and authenticity of leads will definitely. So, generating high-quality leads is made possible by chat marketing.
Engagement Rate
Chat marketing also keeps your visitors engaged on your platform by providing relevant answers. This rich-media messaging platform provides visitors with useful information as replies in a prompt manner.
Chatbots
Chatbots are enterprising and dynamic, and it is the central pillar for chat marketing.
Automating customer services, handling multiple users at same, providing relevant answers to the users, engaging with your audience in a barbarized manner are all possible only with chatbots.
Generally, chatbots are computer-programmed used to initiate and to handle chat communication without any human intervention.
In simple, it is a programmed auto-reply feature for many instances.
Chatbots are into three types based on how they are getting operated.
Option Based Chatbot
These kind of chatbots are widespread on the internet and used by many businesses now.
They are designed with pre-defined options/buttons which navigate users through the buttons to get sufficient answers.  These chatbots are most uncomplicated, and the information that needs to display to the user are already get fetched at the backend by the developers.
However, note that it consumes some time since the users need to dig profound wit the buttons or options to get the desired results.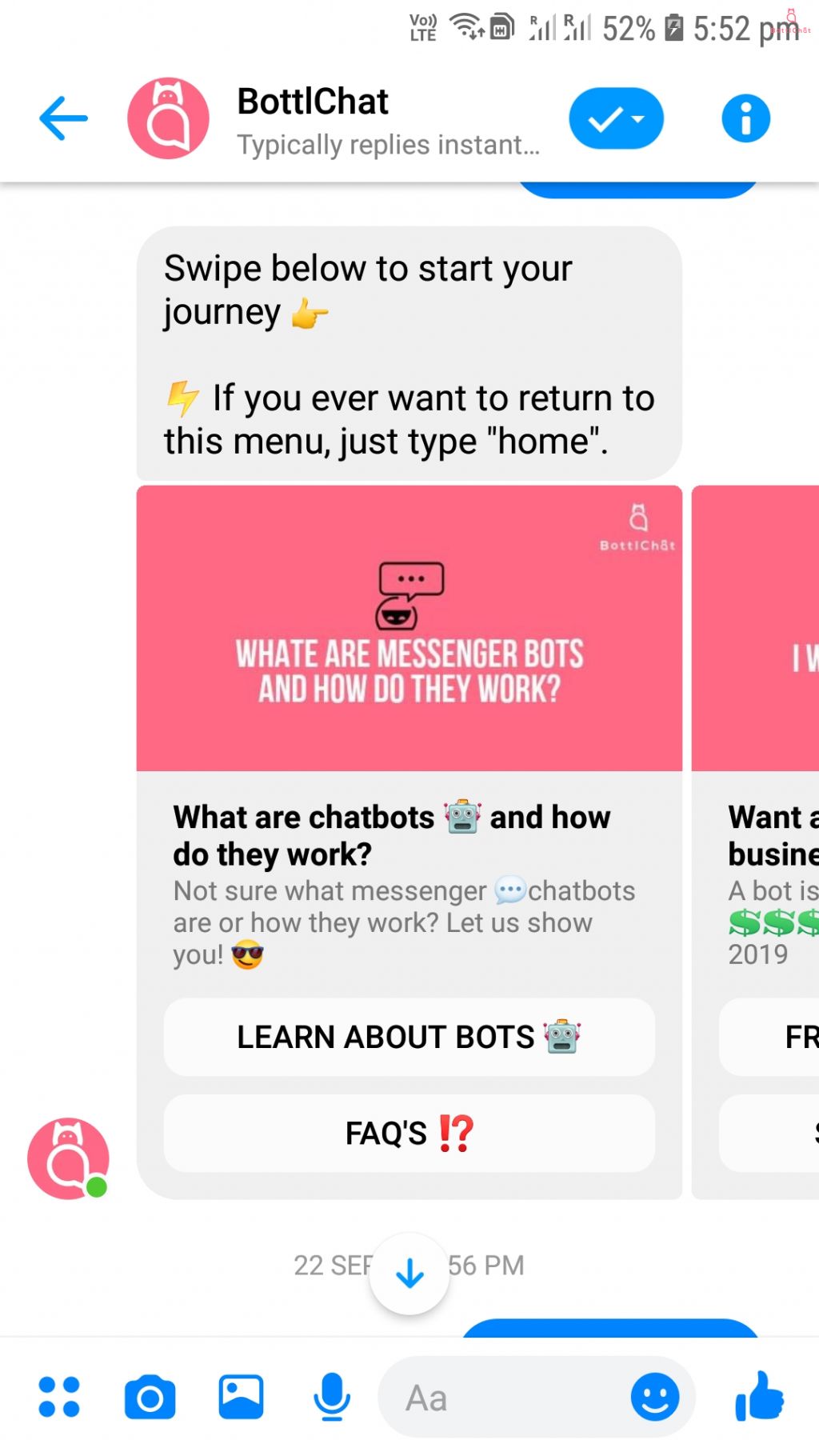 Keyword Based Chatbot
Unlike option based chatbots, this chatbot is programmed in a way to understand what users are asking or intend to ask. With the help of customized A.I and keywords these chatbots serve the relevant answers to their users.
On this kind of chatbots, users don't have to navigate through the options and menus to find the results. If a user types some message, the bot will recognize or trying to understand the pattern of the keywords to provide the result.
For example, if a user typed "I need to book an appointment today" the bot will understand the pattern by recognizing "book" "appointment" "today" keywords and gives the relevant answer to the user with the help of Artificial Intelligence.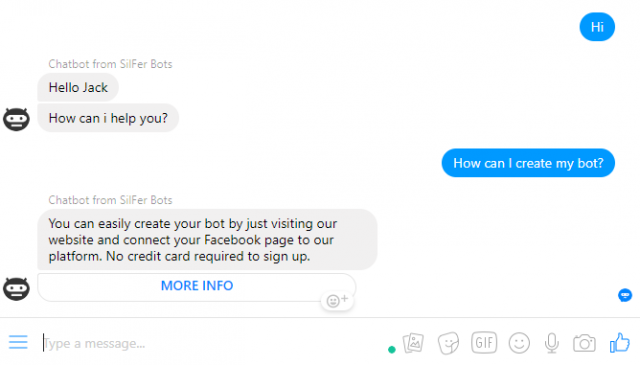 Contextual Chatbot
Contextual chatbots are way more advanced than the other two chatbots; It is driving by data-centric focus with Artificial Intelligence and Machine Learning. This chatbot is designed to gather the data from the previous conversations, collected information, suggestion, specifications to provide the best user experience to the user.
Imagine a user is ordering a sweatshirt from an eCommerce platform, the chatbots will gather the previous chat history and all other available data to provide the relevant answer to the user. So, the user will get a personalized list of sweatshirt collection on his messenger.
By the contextual chatbot, a business can provide the best customer service and product suggestions with the help of Artificial Intelligence and Machine Learning.
Chatbots are not limited to particular operation and domains; you can use the chatbots on any industry for many purposes.
Chatbots occupies the first place in chat marketing when it comes into automation. Chat marketing and chatbots provide the business with an ability to reach and get in touch with their audience in an automated manner.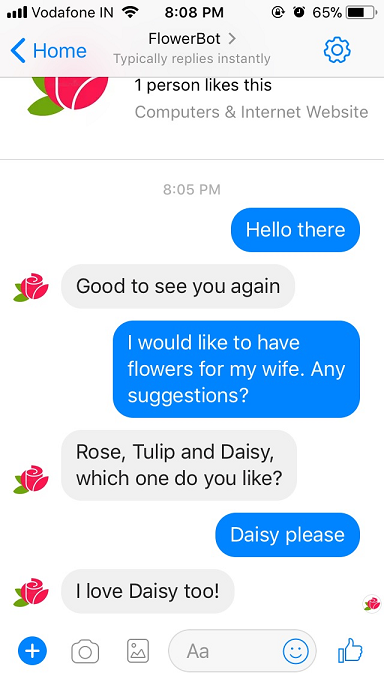 Best Way to Sell Online
Don't rely on Ads which costs you much and in-efficient emails which don't get the attention of your audience. Chat marketing gives you a complete solution by providing marketing, sales, and customer service in an automated manner.
From the content promotion to lead generation to cart checkout, chatbots can handle the entire processes efficiently if it is appropriately programmed.
Chatbots can work on cross-platform devices. Since most peoples are using smart mobile devices, and the majority of them are using messaging apps, you have to reach your audience where they already are.
Also, chatbots are optimized to deliver data-driven, personalized, and targeted messages, there is no need to perform guesswork for businesses.
Rather than, they can focus on why to use chatbots for their business. Either for automated sales or lead generation or even to retain their customers.
Effective Chat Marketing
So, now you had some idea on chat marketing, chatbots, and why it is essential for business.
Now we are going to see how to do chat marketing efficiently for your business.
Use every campaign
Drive your traffic from all sources to your website or application where your chat platform available. Utilize every possible campaign & channels to do chat marketing efficiently. For instance, if you had a messenger bot on your business, you can
Embed the messenger chat on your website or application
Place QR Code where it is possible to drive the traffic to your messenger platform
Add your messenger platform ref link on your email signature, display ads, even on your blog post
Utilize all channels that you are active and place the messenger link or QR or Ref link to drive users to your messenger platform
Ads Conversions into leads/subscribers
If your business is spending money on ads, use the traffic that drives from advertisements to your chat platform. Like creating a separate landing page only with the chatbot or chat platform so that people will start interacting with your business.
It will help in better ads conversion by just not letting the visitors to see the information on your website, initiating a chat on the particular landing page will boost the conversion rate.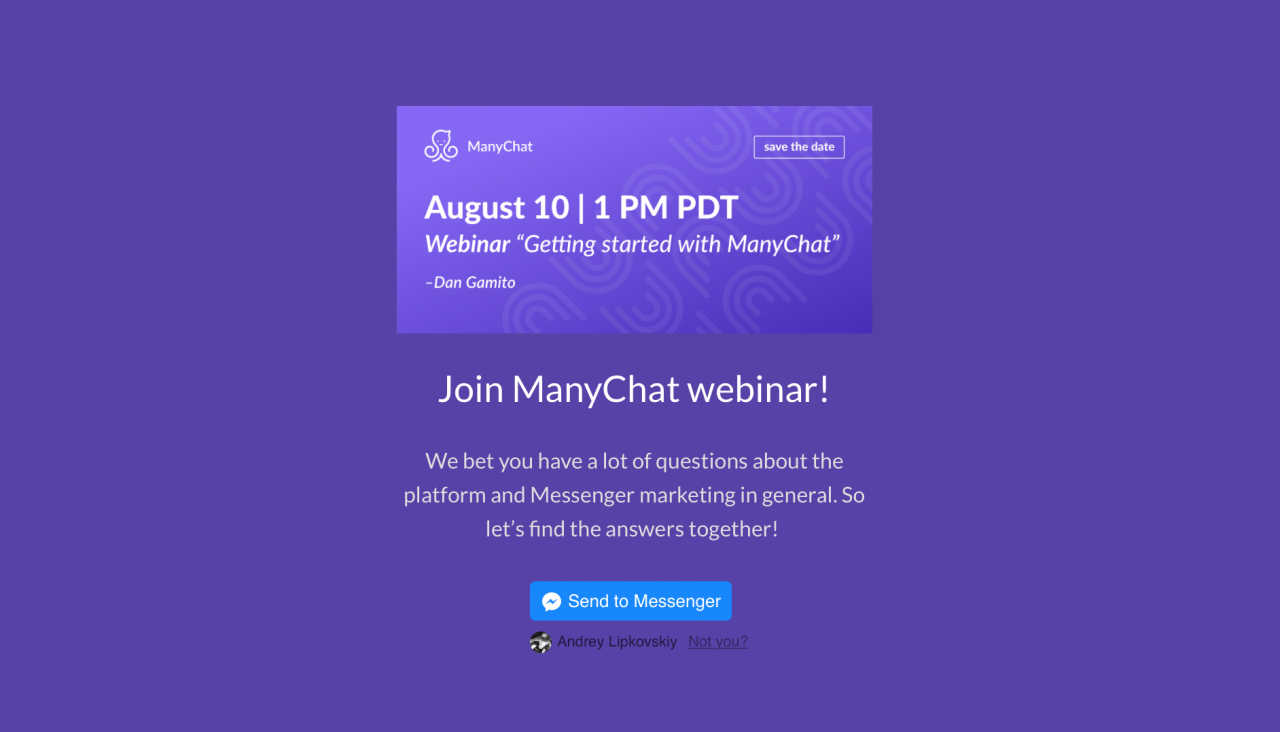 Ask a Questions always
If you had linked the chat platform to your social media or any other channel where interaction is possible, ask some questions.
Yes, Ask some questions or suggestion or anything which triggers the visitors to start interacting with your business.
Align the user experience
Getting the traffic to your chat platform is not the end of the process. It would be best if give your audience the best user experience so that they can come again or refer someone to your business.
Delivering the best product and giving the fantastic user experience leverage the business to shine as a BRAND.
Attract the Audience
Most of the businesses are in online now, and every channel is getting crowded by the competitors and marketers.
If you want to utilize this opportunity to get the best future for your business?
Act Now.
Step into chat marketing and start attracting and provide better service and business to your audience before your competitor do.
Make Hay While the Sun Shine and seize the opportunity when it presents itself.