Marketing is the central pillar for any business; a few years ago, marketing was done by infographic, e-book, and video content to provide the information to the audience and also to attract them. Now the trend Changes, new technology has come into the marketing world: CHATBOTS!
Origin of Chatbots was decades ago, but marketers and businesses find its potential and usefulness to implant that into their business strategy. Also, the messenger bot went viral nowadays like other platforms and channel for marketing.
Around 80 million business pages are on the Facebook platform, and 3,00,000 active messenger chatbots are on the game to serve their business and its audience. That's a whopping number right?
Why is messenger bot so hyping now?
Easy to build (Can implement within a single afternoon)
Messenger Chatbots have unlimited potential
Messenger Chatbots Emphasize a company's brand and image
Can automate processes (Basic queries, chat, and suggestions)
Messenger Chatbots offers straight forward services
The world is changing now, so do your audience. They always seek something new and useful, instead of drowsing with old boredom things.
Below study from Flurry shows how peoples are using mobile applications based on my above statement.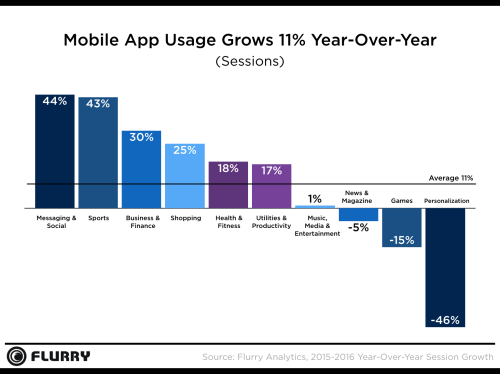 Applications which provide new and useful content every time are being used by the peoples, while some app delivers with old and standard content are being used less by the peoples.
Businesses need to adapt to the change constantly and find a way to determine their business goals along with these changes. A huge count of companies are busy with building their bots, according to venture beats,
"That's up 233 % from the 30,000 bots on Messenger six months after the feature launch in April last year [2016]."
Generally, business relies upon their bots for customer services, but it was now evolved to handle customers along with promoting contenting, automating sales, can even manage registrations on event or webinar.
The purpose and goal for using the messenger bots may differ, but the objective is to produce a new interface to the audience and a new link between the services and the users.
By now, if a doubt may arise like how this messenger chatbots will helps our business! Why I need a messenger bot for my business?
Here we ranked the top 13 reasons why your business needs a messenger bot to elevate your customer services, sales, and marketing strategy.

Acquire User Data
If you have an audience base on Facebook where you need to gain the data to target the product or content to them, it will take some time to do that manually. Chatbots will automatically gather the data of your messenger subscribers as it is already on Facebook.
So target the product or service made easy also gathering the data. You can promote the content or product to a specific region or timezone or gender or tag list, etc., is possible by utilizing messenger bots.
You can also segment into groups by using this data in an automated manner instead of poping the messages individually.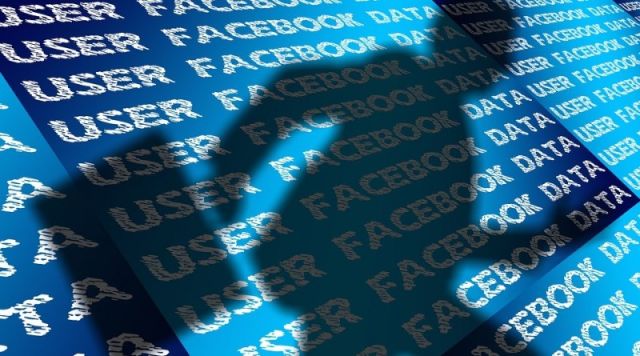 They will be There When You Aren't
Your visitors have to be served with proper information properly when they came to your property (Shop, Application, Website). Alternatively, else they will lose trust in your brand if they fell helpless while researching about your product or service!
KAAABBOOOOMMMMM!!!!
They will move to the next brand, which might be your competitor. Inquires from the customer can come at any time, the business can respond at available timings, and when the responder is away or occupied, it left unanswered for some time.
Big Companies hire peoples or a team to manage social networks, but small businesses find difficulties to appoint a team to watch the social media 24*7.
Chatbots comes into the picture to solve the time-being query management of a business. Messenger bots are programmed in a way to respond to the queries of your visitors any time (Yes, 24*7!).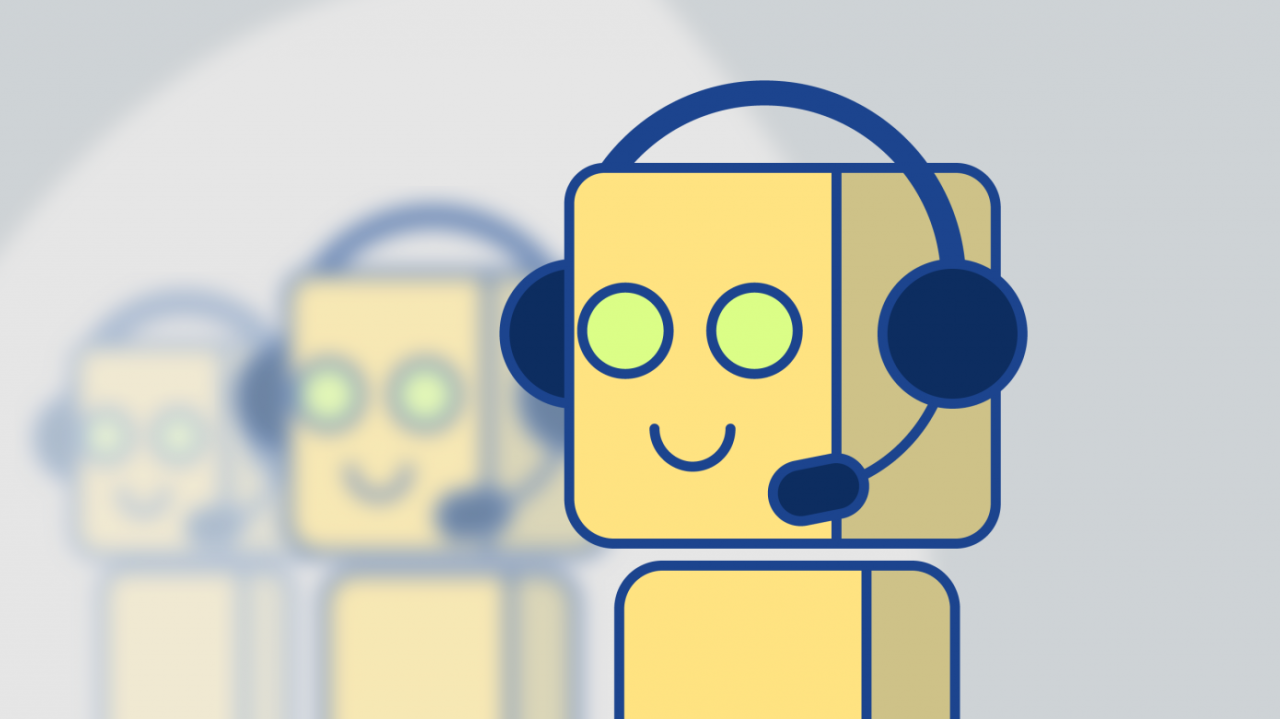 Scaleup Operations
Messenger bots are not limited to specific numbers when it comes to operations like customer service, product guidance, service guidance, etc., It can handle multiple visitors at the same moment.
Imagine a human agent on customer service can handle 2 or 3 conversations; messenger chatbots can always be in the upper limit, which can handle multiple conversations at the same time.
First, it reduces the response time from the business to your customer
Second, You don't have to invest in too much on human resources
If a company gets a load of customer queries, messenger bot can help with the customer support team. It acts as the first person of contact and screen the queries from customer and elevates the question to a human agent if needed.
By building a proper messenger chatbot with all complexity queries get programmed, a business can get the strength to enter into a new market with a muscle capable multiple tasks.
Messenger bots are not like website or Application, which provides passive information to the visitors. You can program your messenger bot to interact with your visitor in an entertaining and informative manner.
Assisting on products & Services
Promoting a product or performing the sales are also possible inside the messenger. It will give the advantage to your visitors not to jump on many applications to buy a product and to interact with the business.
If you are selling a product or service which are near similar to your other service, the customer will get confused, and they will find it challenging to choose the right one.
People always seek advice when they are willing to buy expensive products like smartphone, cameras, booking hotel room,etc., A business representative has to be there always to guide them and to clear all there doubts to choose the correct one.
Messenger Chatbots can help business from initiating the chat till the whole payment part, even order/purchase confirm notification.
It will give the customers a new experience of shopping and also it is a complete advantage of business to keep their customer close to the market.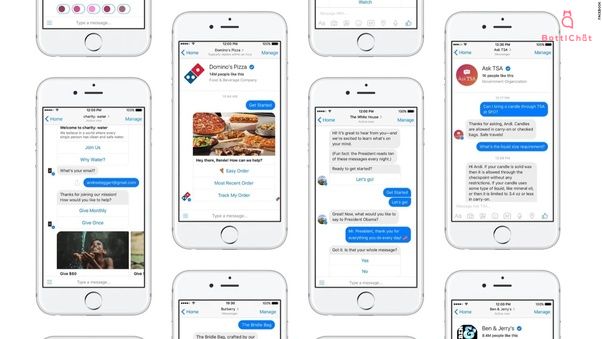 Selling to Millenials
Millennials are not hasty buyers. They need to research and compare the products before they buy. It will keep some product on low-line while comparing or getting suggestions for other products. Also, millennials are likely to shop with a brand who has live – chat support instead of calls or emails.
Research shows that 73% of customers are satisfied with the live chat features while 61% for emails and 44% for phone calls.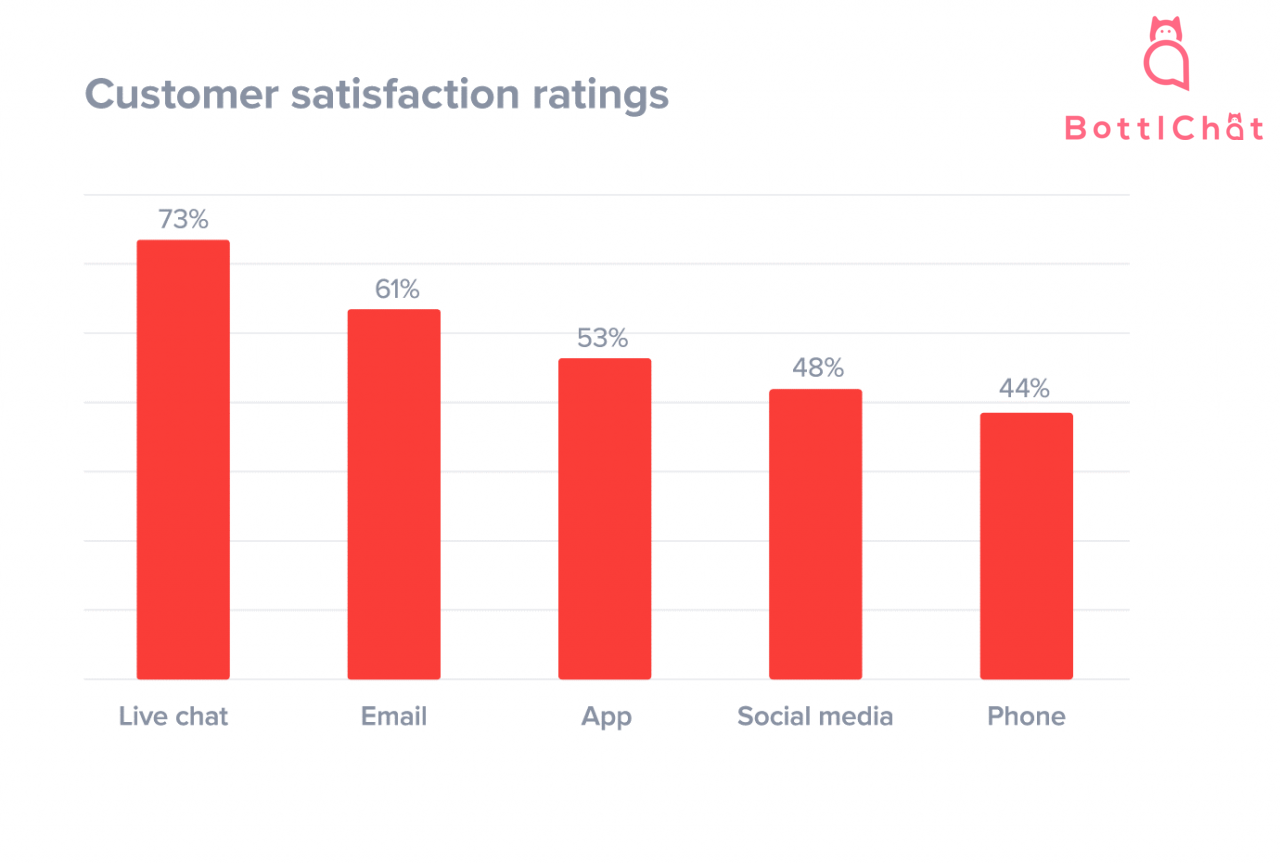 If you are targeting millennials, then you need to act fast before losing the brand likeability and trust by using a live-chat feature on your business.
Also investing the messenger bots on your live chat feature will become a good investment. The main advantage for both business and customers is that they don't need to switch into many platforms to make a follow-up or to raise a query.
Converting Prospects in a New way
When you have many audiences on Facebook, turning them into followers or leads is difficult. However, Chatbot made this easy by converting your audience into subscribers which can be converted into a lead by the business.
If a person is interacting with your Facebook give away post by commenting on, you can turn them into messenger subscriber. This feature help business to generate much quality leads in a short period without massive investment.
This way helps businesses to acquire leads organically from facebook, instead of spending time and money on some other methods.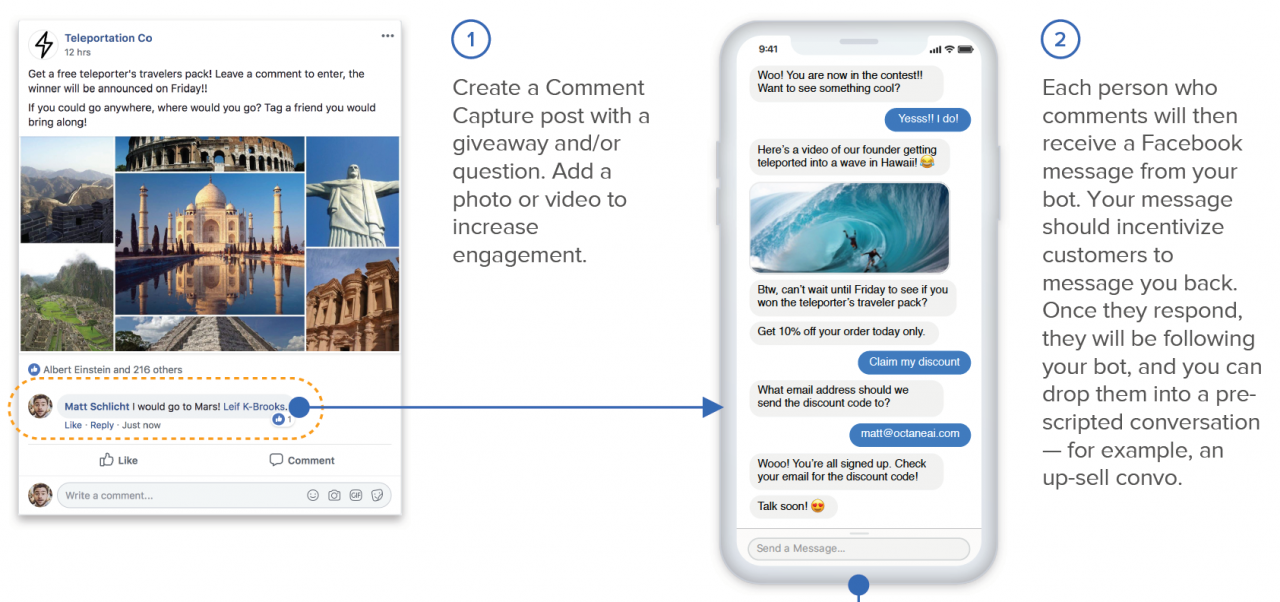 Marketing the Content
Broadcasting your content is also possible like email marketing, but is quietly different. You have sent the message in a bulk manner on the messenger, instead of email to the mailbox.
However, Why a business needs to use a new platform for promoting the content instead of blasting emails?
Well, below number will give you the answers.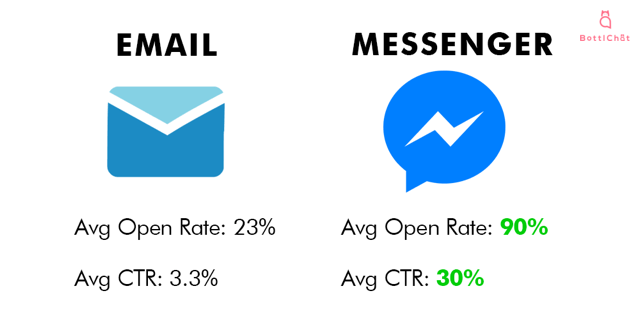 Are you amazed? Yes, it is true, messenger gives more than 80% open-rates with 20% of click-rates. Because numbers don't lie!
Do you still think that your business needs to rely on a platform (email) which results in 20% of open rates and 2-4% of click-through rates?
Well, the decision is up to you. However, you don't have that much time to think for long. Your business needs to on the track on utilizing messenger chatbots before your competitor does.
Targeting the Audience on Social Media
Like we said before, chatbots are not limited to specific operations; messenger bots can be used in many places. Like, using chatbots to increase the engagement rate of your social media posts.
Business can use messenger bots to notify the users on a new post or particular post, which increase the engagement rate of the post.
You can notify about your live video, upcoming series-post (if you are planning to), even you can get feedback and ask their suggestions on your post through chatbots.
Because a business doesn't have to do one-way interaction with its audience, mainly on social media, it will spoil their effort, and it is a complete waste of effort. Also, a person shouldn't always be available to respond to social media engagements.
Chatbots will help a business to grow, target, and maintain the audience count over social media.
One-Click Lead Capturing
A business can use their messenger bot opt-in feature anywhere they can, it may be
A subscriber form on website,
A subscriber widget on website,
Ref URL between post, email, or other mediums,
An image on email signature and lot more options.
If a user clicks the link or subscribes to your messenger bot, the user data get captured automatically by the bot. Because the data are already in Facebook, it will be straightforward to obtain them.
Unless email or phone call or opt-in forms, messenger bots will collect the leads very quickly.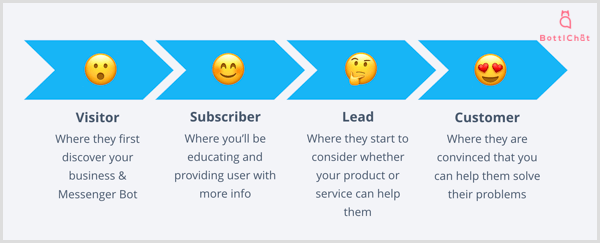 Low Operational Cost
Implementing messenger bots does not cost you a fortune, and it will be a valuable investment for your business. Messenger Chatbots costs depend on the industry and the requirement of your chatbot.
Chatbots will help a business to segregate the visitors, and by acting as the first point of contact, messenger bots will classify the useful leads and unuseful leads so that it will not waste the precious time of your executives on following a cold-lead. Messenger chatbots will help the business to operate at low cost
Here you can find many case studies on how a messenger bot helps business and how enterprises generate insane leads in a short period.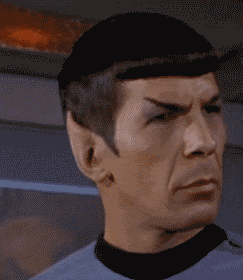 Easy Integration with Third Parties
Your messenger bot can get integrated with third-party applications to improve the productivity of chatbot and its strategy.  These integrations will help the business to automate more, analyze more, and even teach your bot more with NLP and can also to do a lot of other kinds of stuff.
Famous third-party integrations for messenger bots are,
Zapier,
Mail Chimp,
Aweber,
Alterra.ai
Google Sheets
Shopify
Botanalytics.ai and lot more
Market Effectively
Can marketing be done effectively by using chatbots? How?
Imagine if you have a customer that you want to turn them into a repeat customer. How can you do this? By placing a targeted Ad or by sending emails. However, using Ads cost you much, and emails are now failing to provide the expected results.
With the help of messenger chatbots, you can send promotional messages or offer (discount coupons) to your existing customers through messenger bots which makes them re-engage with your business.
This method will give the expected result as messenger bot provides above 80% of open rates and 20% of click rates.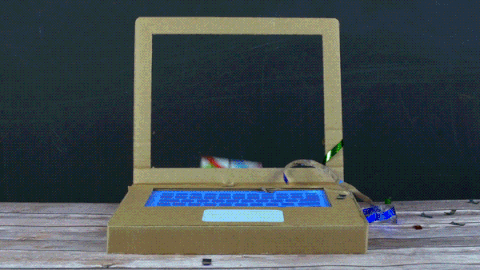 Great User Experience
A perfect architected messenger chatbot can entertain your audience with images, gifs, videos. Also, it can provide useful information to your audience.
People will get excited to get the messenger from their brand on Facebook's messenger platform. They will explore your options and features of your messenger bot.
Keeping your audience entertained while having conversation made easy by chatbots by implementing games, quizzes, trivia, fortune wheel, etc., will keep your audience busy om engaging with your messenger bot.
Conclusion
Automation is evolving everywhere, and we are moving into an era where all technology development helps to connect everyone easily to provide a possible digital future.
If you're a business person or owner planning to promote your business online, use messenger bot on your marketing strategies to get things done in an automated manner
Forever Market Presence
Good Customer experience
These two are the essential things for a business where most companies failed to leverage.
Messenger chatbots are only in an infant stage; businesses are using this opportunity to grow their metrics before their competitor does.
Be an early adopter by using messenger bots on your business and give your customer a new experience of interaction with your business.